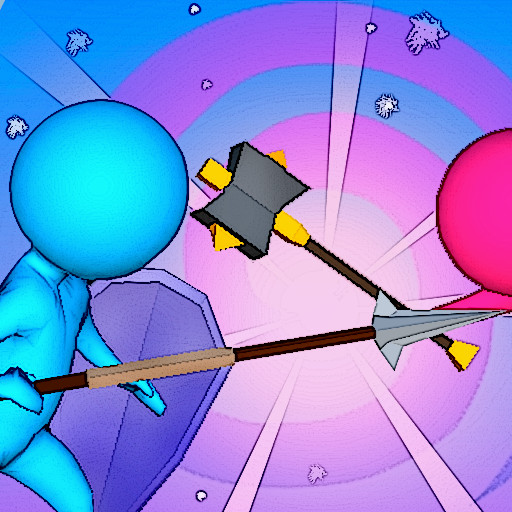 Today you have a great mission to accomplish. In a place far away, there is your kingdom to defend. In a land where winter is apparently to your advantage, you are being attacked from places. Your task is to slow it down as best as possible. Stick Guys Defense is a strategy game with the goal of upgrading your units and surviving as long as you can. Are you ready for a big-time adventure?
Defend your kingdom in this exciting strategy clicker game. In Stick Guys Defense, you must upgrade your units to help them defend the kingdom from incoming enemies. 
Upgrade fast, because the attackers grow stronger as the battle progresses.
Features:
Fun graphics
Exciting and intuitive gameplay
Fun and diverse boosters
Playable in full screen
Controls:
Use the mouse to click on the points of interest
Click on the potions
Click to upgrade army
Click to choose where to place booster
How do I play Stick Guys Defend?
You must tap with your mouse as fast as you can and avoid cluster.