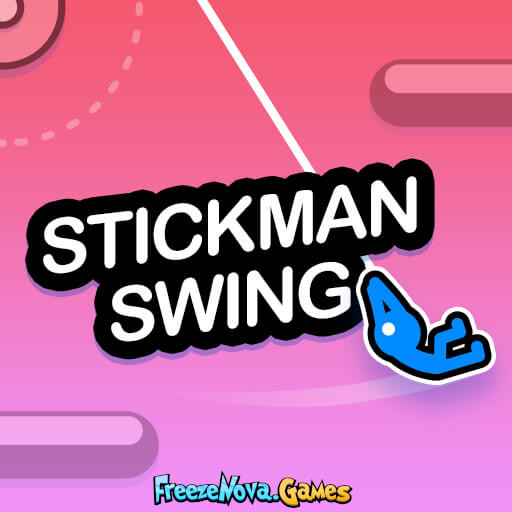 Do you miss the Stickman character? He is back with more challenges. Take control of your favorite character as he swings through different levels. 

The main objective is to help Stickman navigate and swing from platform to platform using a rope extension attached to his body. Release the grip at the right moment and make the character reach the next platform. You will need a good understanding of physics and quick reflexes to complete every level. 

Create your strategy, use gravity and take into account factors like the length of the rope and the angle of the swing. Any wrong decisions will make the Stickman fall and fail the attempt to complete the mission. As you progress in the game, you will face many obstacles but also walls to bounce off and help gain more movement. Just from a few clicks, extend the Stickman's rope and let it swing to arrive at the finish line. You can choose 5 skins for the little character to make the gameplay more entertaining. Achieve good scores and unlock more levels and skins. 

The minimalist graphics combined with colors will create a visual experience meant to divert your spirit. Get into realism and play to understand the principles of physics.