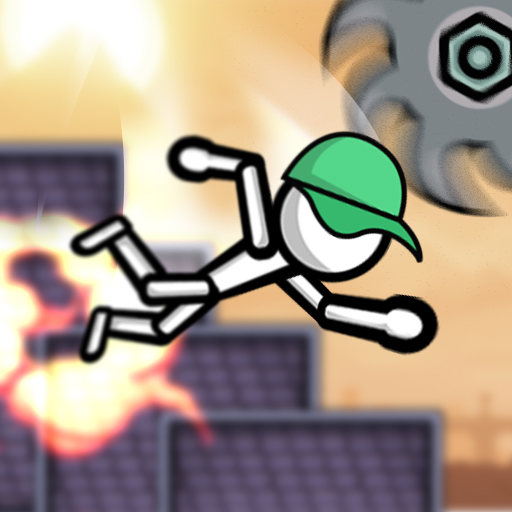 Crazy Stickman Physics will challenge you to use your knowledge of physics to help Stickman complete various tasks. The action is set in a colorful world where Stickman navigates through obstacles and gains coins while breaking his bones.
Are you ready to understand better how physics works while making some destruction?

Can I customize the Stickman?
You can change the color of Stickman and you can also add accessories for the head and tools to carry, for example, a guitar, sword or lollipop.

How can I make maximum destruction of the Stickman?
First, you need to use one of 4 body positions of the little character. Then, press the arrow to project the direction and speed of its movement. You can also buy means of transport in order to cause more destruction of the Stickman bones. You will get more points and gold every time a bone is hit.
There is a specific score to have and to unlock the next levels. The obstacles, buildings and objects will help destroy the Stickman's bones.
So, it is very important to understand physics and anticipate the character's motion, fall and hit.

How many levels can I play?
There are 10 rooms and 80 levels, all different in difficulty. Every room is arranged so that you have endless possibilities to hit the Stickman. The level will advance after you get points from the destruction of bones.