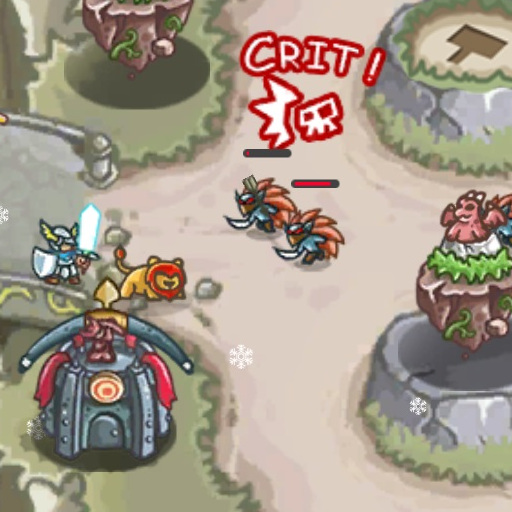 Hero Rush Tower Defense is a game full of action, strategy and defense power. Dive into a strategic challenge to guard your kingdom and defend it from enemies. You get help from 12 heroes that have different wild abilities. They can protect and destroy everything that puts the lives of the citizens in danger.
Upgrade your army and towers, and keep the enemies from getting closer to your gates. 

Every hero can be trained in order to improve their skills and power to destroy the enemies. Heroes: Sir Galahad - Legion of Light, Ashi - Make it Rain, Wukong - Soul Split, Shaman King - Meteor, Golem - Earthquake, Nature Queen - Mend, Thor - Lightning Rod, Ninka - Omnislash, Tristana - Boom burst, Jungle Lord - Peashooter Army, Steel Dragon - Dragon Rage and Phoenix - Blazing Road.

In Upgrade Section you will find extra powers that can be unlocked to make your kingdom stronger. Increase the following abilities: Critical change, Attack Damage, Attack Speed, Resurrection change health, Defense, Discount for building and upgrading. 

In Store Section, you can buy the following items: Frost Gem, Meteor Call, Healing Ward, Gold Treasure, Speed Up, Poison, Reinforcement, Sky Reinforcement, Storm. 

If you look at the Guide Section you will be able to see details about: Enemies, Towers and Tips.

Hero Rush Tower Defense Controls:
Use mouse to build towers or cast abilities, WASD or arrow keys to see the map and navigate, Mouse scroll wheel to zoom-in and zoom-out.