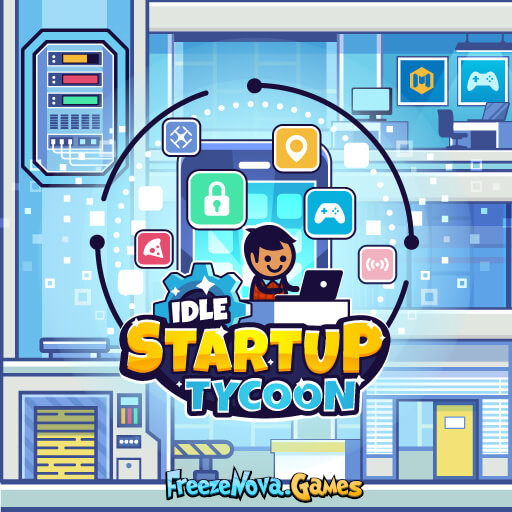 Idle Startup Tycoon allows players to experience the challenges of starting a new company from scratch. You will begin with a small office certified in the food delivery app industry. 

On the first floor, a worker will need to take care of the delivery requests. He must make accessible the way people receive their favorite meals.
Every food delivery should be perfectly suited to the user's taste. The profit points and money will be transported to the sales office with the elevator. From there, the documents are stocked by another colleague who will decide the final income. 
Of course, you can upgrade the level of working speed for every coworker. You can hire managers to coordinate the activity, automate the working process, and be more effective. As you progress through the game, you will gather more cash. With money, you can expand your business. But this time in other fields like mobile games. That means buying a coworking space on the second floor will be necessary. You can add more floors to your company. Invest in the fields that might be a success in the market world. 

Becoming an entrepreneur involves working and focusing on new strategies to have an impact on the industry. Motivate yourself and gain money to grow your business.