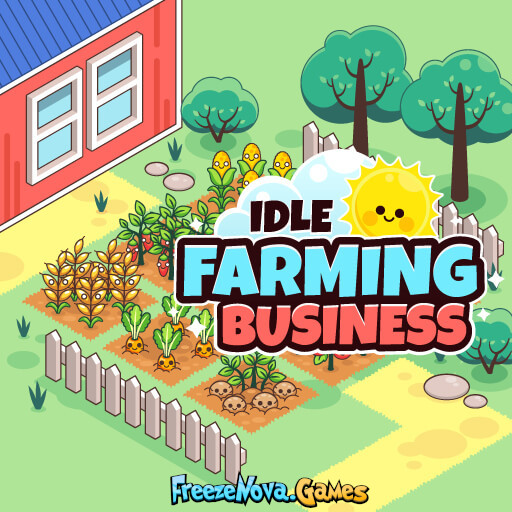 Do you have a passion for farming and would you like to start your own business? Idle Farming Business is a clicker game where you will become a farmer who must build and take care of land to increase resources.

You will begin with potatoes. Buy a plot of land to start planting. Then you will have to expand the farm, growing carrots, wheat, tomatoes, cucumbers, peppers, turnips and many more.
Click on each field to collect the gold. To make more profit, you can upgrade the crops. Go to the shop section and choose to expand the quantity of the resources. This way, you will have planting and harvesting schedules to maximize the earnings.
Do you know what a farm needs the most? Rainy and sunny days are very important to ensure healthy farm crop growth. If you consider that you need more rain, the clouds will speed up the rain. Active the rain and let nature have its own flow.

If you like the countryside atmosphere, you can play and advance the farming techniques in this game. Think about a good strategy to gain more resources and ensure the continuous running of your business. Make your customers satisfied with the best products.