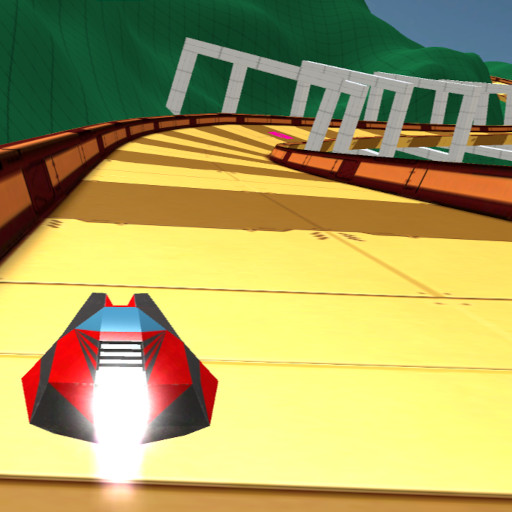 Do your spaceships have names? Choose a vintage spaceship designed in cold colors to match the race you're in. With trails designed to take you to the sky, Hover Racer is a game with many possibilities. You get diamonds for completing racings. And you can improve your trustworthy machine. 
What features does Hover Racer Unblocked have?
                 
   
   - Hover's selection with upgrades
   -  3 maps
   -  A reward system for completing each level
   - Weapon system


How do I  play Hover Racer?


WASD or arrow keys to control a hover ship
Left Shift to shoot Esc to pause