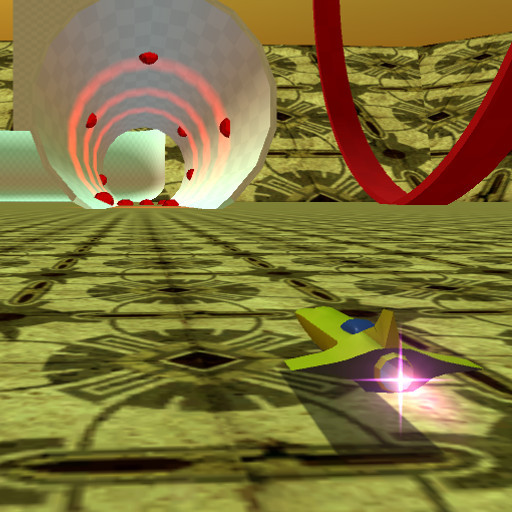 With bright poignant colors, Hover Racer Pro can offer a range of rides inside a patterned arena. Reminding us of old school flash video games with its design, this game can put you to the test. You have a machine oscillating and almost levitating. You are being reduced to health measurements, and you have to be stubborn. Do you have what it takes to contest gravity and make it to the top? Try Hover Racer Pro for the atmosphere and the delight of the design. It's a blast!
Controls:
WASD or arrow keys to drive
Left shift to use boost
Space bar to use handbrake
How many ships are in Hover Racer Pro?
There are 6 ships playable in this fun game.
What is the mission in Hover Racer Pro?
There is no mission in this game. Hover Racer Pro is a simulator game, where you roam around doing nothing but driving fast.