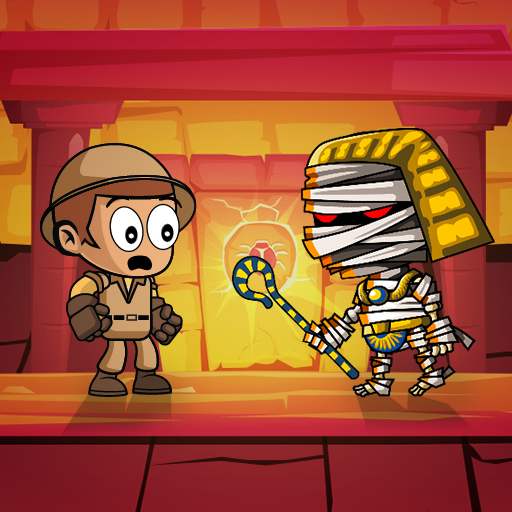 Imagine you arrived at the pyramids in Egypt and you are looking for the hidden treasures. Become an explorer in search of ancient artifacts.

Treasure Hunter is an exciting game in which you must keep pace with mummies in a row to get to the gold treasures and go to the next level. The little guy resembling a scout boy is eager to get to his prize, playing hide and seek with his opponents. Avoid the green vision of the mummy and move fast to take the gold. From how many angles can you approach a treasure? If you reach the next level, you will become the master of fortune. No magic power is needed. Attention and trickiness are required to solve every level without being caught. You are free to make your own choices and moves. Once you have taken all the treasures, walk to the exit door without making any noise.

It might seem an easy gameplay but you never know the next move of the mummy. Decide when it's the perfect time to take action and uncover the truth of old civilizations.
How many levels are there in Treasure Hunter?
You can play up to 30 levels and each one of them gets more complicated and challenging.
How do you play Treasure Hunter Unblocked?
Arrow keys to play