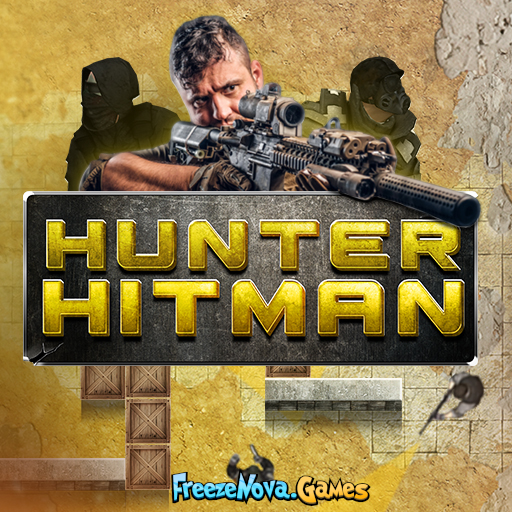 Hunter Hitman is the game where you transform into a skilled and lethal assassin.
The action takes place in a closed environment. The main mission is to navigate the area and eliminate all the guards that possess guns. Plan your steps and walk rapidly towards the guardians when they are not looking on your way. 

In the shop section, you can upgrade your weapon. It is essential to choose the highest-scored profile when it comes to stealth, defense and speed. You are equipped with a fatal knife and armor. 
You can also use the surroundings to your advantage to hide and hunt the targets. You will need to complete the missions receiving 3 stars to earn considerable money. Each mission comes with new challenges to adapt and overcome dangerous situations. Make sure you loot hourly and premium boxes to win unexpected gifts. 

Watch out for achievements, complete the duties and claim the rewards. You can start from being a beginner and upgrade the skills to have the courage to become a senior hitman. Join forces and play against the enemies. The storyline will captivate everyone who needs action and strategy. Be careful and execute the assigned missions with no mistakes.