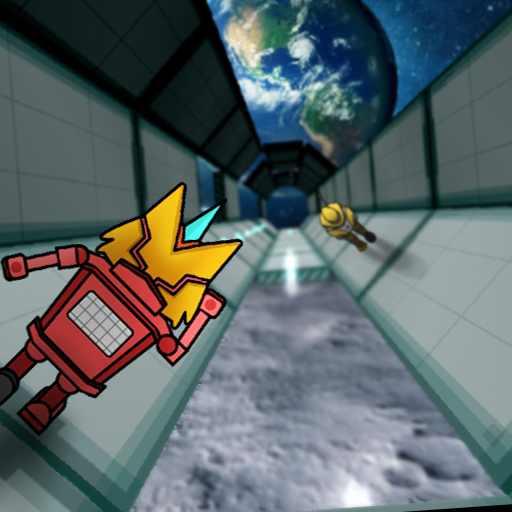 Run 3 Space is a game that welcomes you into space. You are the spaceman on a mission to run through a tunnel and reach the blue portal. While running, collect precious diamonds and avoid any holes that may lead you down into the infinite unknowns of space.

Hurry up; you have a mission to accomplish. The spaceman is running through a tunnel and needs to find his way to the blue portal.

How many characters can I choose?
There are 6 funny characters ready to start running into the unknown space. The first character is officially free and the rest of them are available with special prices between 500 and 4000 diamonds.

How can I complete a level?
Once you start running, you keep going, try to collect all the diamonds and avoid the holes in the tunnel. Use arrow keys to move left and right and you can jump by pressing the Space or Up arrow key. The little aliens are rushing quickly. That's why you must be alert and always focus on the road. At every level, you will discover new territories, making your heart pumping. To complete a level, you must reach the blue portal. There are 30 levels ready to be unlocked and discovered.

Does my score matter?
Yes, the score depends on how many diamonds you collect during a level. The more diamonds you have, the more characters you will be able to unlock and get to know their abilities. You can achieve a big score with practice, so you will have fun endless hours running through the tunnel in space.

Controls:
Arrow keys to move left or right;
Space (or up arrow) key to jump;
Hold space for a higher hump.