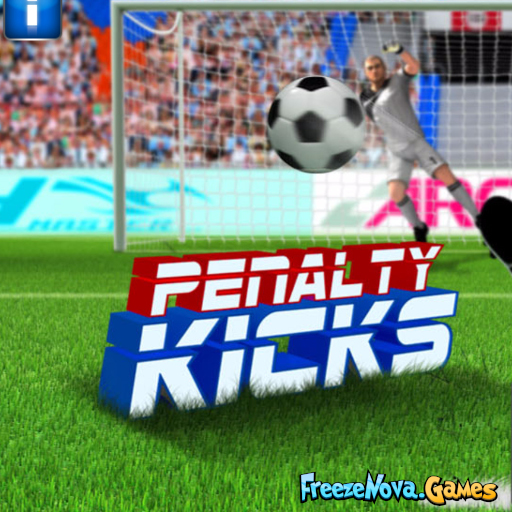 The match ended. Now it's time for penalties. You can change the fate of the game from here. Penalty Kick is an unblocked sports game where you try to score the 15 penalties one by one. You need to score goals into the opposing team's base without missing any of them. Your team has high faith in you. Shoot clear shots and put all the balls in the goal!
How to Play Penalty Kick
You have to take this job as seriously as if you were playing in the FIFA World Cup! You got behind the ball. There is a goalkeeper and a goal in front of you. You will take 15 penalty kicks. You need to show your best shots in order to get the highest score. Sending penalties to the opposing goal may shift the entire course of the game. This is a huge responsibility. But you are capable of handling this.
Shooting the Ball
You score more points the more times you successfully put the ball in the goal. To direct the ball and send it into the goal, use your mouse. To move the ball in the desired direction, move your mouse pointer over it and then tap the left button. The ball will be sent harder the longer you hold down the left button.
Making the Excellent Shots
When you take penalties, words such as "good" and "excellent" will appear on the screen depending on the quality of your shot. If you can deceive the goalkeeper by adjusting your angle well, the "excellent" text will appear, and you will get more points from that shot.
Controls
You just need to click and swipe with your mouse to precisely put your penalties inside the net.
Alike Games
Take control of the sports vehicles in the soccer game Car Football as you attempt to score goals for the opposition team. For more options, check out Unblocked Games FreezeNova's other selection of unblocked sports and soccer games. Come back soon to see more interesting and exciting games!