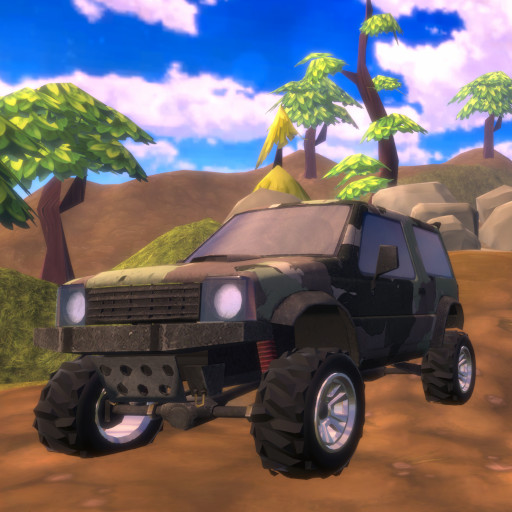 Take your favorite truck because it's time to rally on amazing and challenging routes. 

How do I get to buy trucks?
You will need to collect as many blue coins as possible to choose and buy cars. There are 3 vehicles: the first one is for free, and the last 2 can be bought with 10000$ and 20000$. You will certainly have the necessary amount of money after you play many levels.

What upgrades can I make to the vehicle?
In the garage, you can apply some changes to the tires, adding front grilles, chrome stack and roll bars to the truck. Every upgrade on the truck can improve the speed and performance while racing. We recommend you use the accessories to stand out from other players' vehicles.

How many levels does the game have?
There are 15 levels created with paths full of obstacles. Control the truck, don't collide with the rivals and make sure you collect all the blue coins. Complete all 3 laps and finish every rally in 1st position. You have the unique chance to show off your driving skills on difficult conditions and routes. The winding road will make it a bit harder to keep it up constantly, but it is not impossible. Move very fast and don't let others have the opportunity to win more points than you. Here is the competition where the main goal is to become the champion of the rally.
Controls:
WASD or arrow keys to control truck. 
Left shift to use NOS (boost).