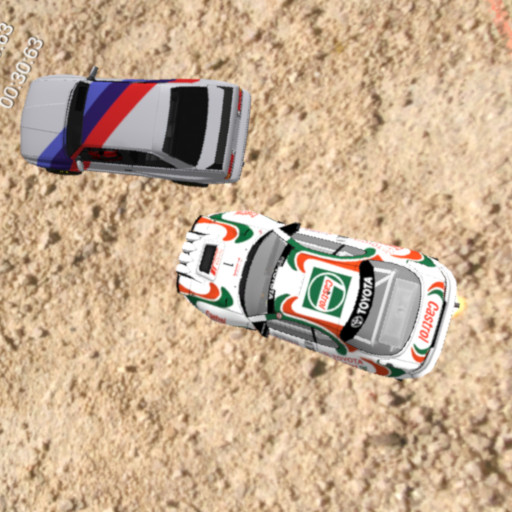 Offroad Racer is a fun racing game with multiple cars and realistic physics.
Choose the car you like most and start the race. Be careful to stay on track and don't get distracted by the countryside landscape. Keep your eyes on the road and be careful when driving over the hills, you never know where the road will go.
The road is yours to roam on. In the mountains, and along with your companions, start playing Offroad Simulator to make time pass in a pleasant way. You've seen plenty of racing car simulators and most of them happen to take place in a city or a prepared indoor environment. This time choose something different. The road is designed so that your car can even fly at some turning points. Enjoy that. Take care of your spare time and make the need for speed your priority. Take on this game and make it memorable by finishing in first place. Still, thinking about it? 
Controls
Arrow keys: car steering
Space bar: handbrake
Left ctrl: nitro
Escape: toggle pause menu
C to switch camera views