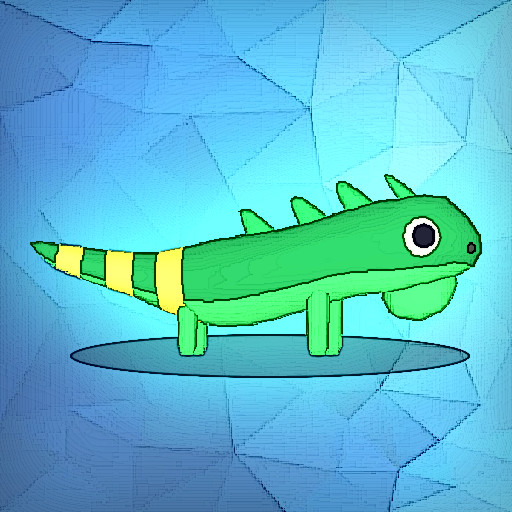 Dino Evolution io is a simple but charming graphics game that will raise your adrenaline. Want to get invigorated? Try to feed the little dinosaur, and I say try because you are being surrounded by other hungry ones. We've prepared a danger zone that you can't avoid, so things are getting tougher and exciting at the same time. Enjoy!
Dino Evolution io is a charming game. You are playing as a dinosaur that youmust get fed, despite other dinosaurs trying to steal his meal. Feed him while staying in the safe zone. Have fun in this game with wvolving dinosaurs and and creating new ones.
As in nature, run from higher level dinos and chase lower level dinos. Feed on the fruit and take over the small ones. After each match, merge existing dinos and evolve two into one large one.
You cam choose one of the two environments we've created for you: Greenland or Sandland.
Features:
Fun and easy mechanics
Enjoyable graphics and animations
Intuitive gameplay
Playable in full screen on mobile
Controls
Arrow keys or mouse to play