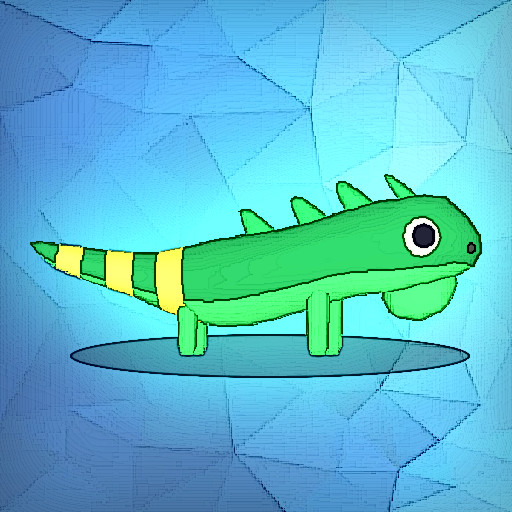 Dino Evolution io is a simple but charming graphics game that will raise your adrenaline. Want to get invigorated? Try to feed the little dinosaur, and I say try because you are being surrounded by other hungry ones. We've prepared a danger zone that you can't avoid, so things are getting tougher and exciting at the same time. Enjoy!
How to play Dino Evolution io?
You can play by using the arrow keys or mouse. When you see another dinosaur, you can eat it if you have a higher level. You can get eaten by other dinosaurs if their in-game level is higher than yours.
How many environments are in the game?
In Dino Evolution there are 2 environments: Greenland Sandland.
Do you have what it takes to be the ultimate dinosaur out there?
In Dino Evolution io you can be the best dinosaur by eating all the others.