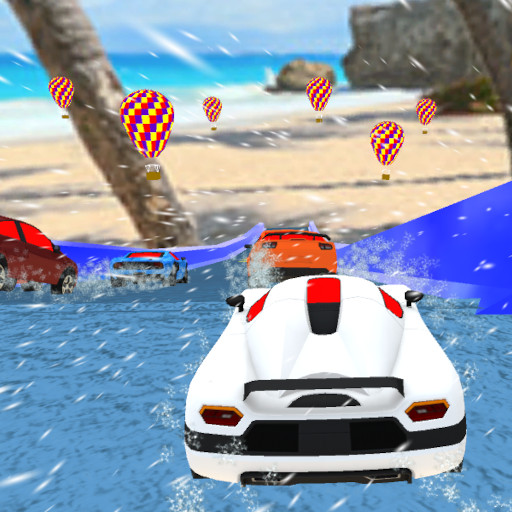 You've come to the right place if you are tired of racing in arenas or through deserted cities. Here you get to race your car surrounded by water, hence the name, Water Slide Cars. The music you hear is as if extracted from an electronic music composer from the pioneer area. It's so cool, you wouldn't want it to end. You have two options, survival and stunts, and many car types to choose from. Bring your good humor and joy of life and be part of a different kind of game.
What are the game's features?
• Multiple levels
• Multiple cars


How do I play Water Slide Cars?
• WASD to control car
• Escape toggling pause