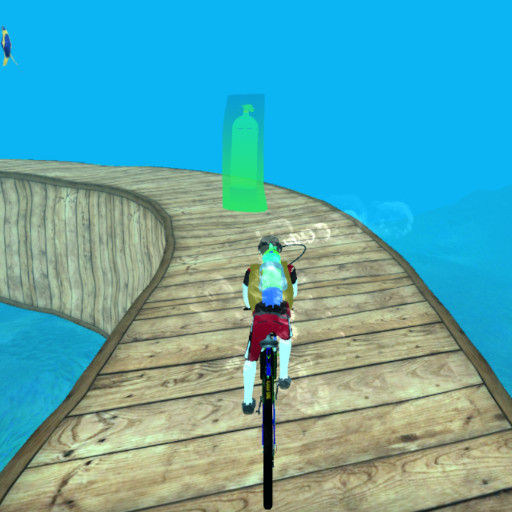 Underwater Cycling is a 3D racing game where you get to ride the bike underwater, collect the boosters and be at the finish line before the time runs out.
We thought that putting a cycler underwater on a winding track looking for diamonds and oxygen will be fun. Do you think we were right?
This game will charm you with its embellishments. And will calm your inner being. Collecting diamonds will lead you to purchase different types of bicycles and goodies. Get ready for an adventure underwater that you've never encountered before. 
Features:
Multiple characters and levels
Controls:
WASD or arrow keys to move
Left shift to boost
Space bar to use brake
R to reload
G to jump
C to change camera view