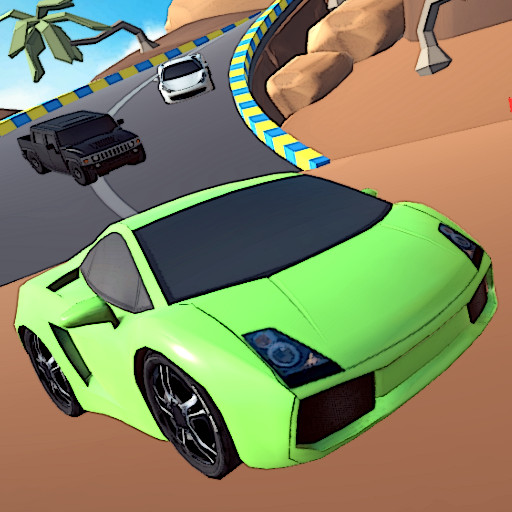 These mini-cars can lift and reenergize you in ways you haven't dreamed about. Run fast for anything keeping you steady; run fast for every unspoken thought. Win every level first and leave the complaints for other days. This day was meant for you to play. A play that kids can adhere to and which you can enjoy together. Be wild at heart and make it last. 

Race your rivals in 10 challenge levels with your vehicle. Jump in the air and perform drifts to complete the levels with the biggest score. It is easy to control the speed and movements of the car in any dangerous and sharp turns.
Buy new vehicles and unlock new levels. You have the opportunity to choose from a variety of cars that can navigate the tracks with maximum speed. 
It would be best to decide whether to play alone as a single-player or multiplayer with friends. With the amazing visuals and music, you will likely play endless hours. You know victory brings the crowd's appreciation, so do everything you can to resist first on every lap. 

Let's not waste time because the cars are waiting for the racing action. Start the engines and dominate the rivals.
Controls:
WASD or arrow keys to control car
R to respawn car
Tab to pause