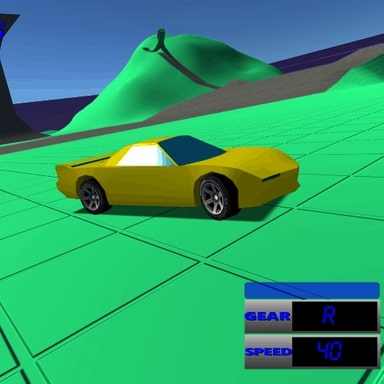 If you manage to let yourself carried away with ten types of cars in the green setup, then you will know what we are talking about when we say that this game is well done. Show off your driving skills with this simulator. You cam choose between two different maps. With no exception, all cars deliver great gear. Do you want to be the first in a race? Then follow our advice and play this one in front of you. Your passion for cars lies in the hands of our programmers. 
Controls:
WASD or arrow keys to drive car
Esc to exit to pause menu
FAQ
What games are similar to Stunt Simulator?
If you like Stunt Simulator, you will also love the next sequel game Stunt Simulator 2!
Does Stunt Simulator have multiplayer?
Stunt Simulator has only single-player game mode, but you can play the multiplayer version Stunt Simulator Multiplayer.
How many cars are there in Stunt Simulator?
There are 10 vehicles in Stunt Simulator: Compact, Super, APC, Muscle, Truck, Big Rig, Coupe, Racer, Sport and Concept.