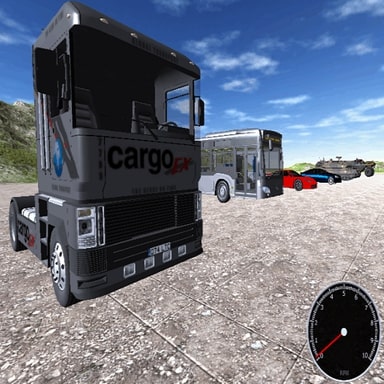 Where else can you find a simulator that offers a tank ride? And what more can we add over the need to play a game for the mere pleasure of it?
We will encourage you to find your strengths through this game that will bring entertainment at its finest. As with any simulator you just ride the empty streets, free to go wherever you want to go. Choose your type of car according to your mood. Isn't that great? We bet it is.
And while you are at Freezenova and exploring the depths of simulators, make sure you access Vehicles Simulator 2 or other themed simulators. Have fun! 
Controls
Move/drive: WASD or arrow keys
Change camera: C
Enter/change vehicle: V
Handbrake: Space bar
Attach trailer: T