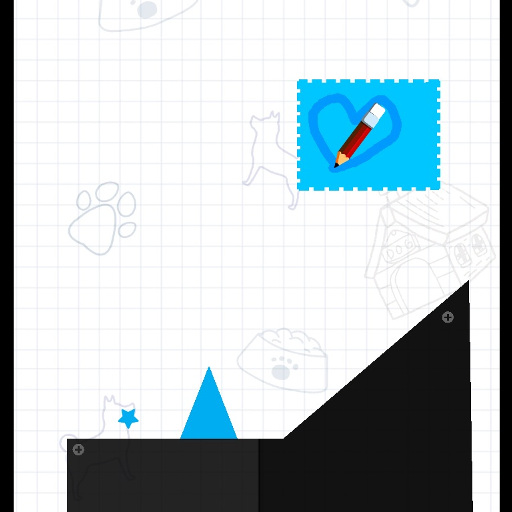 It is unbelievable what you can achieve with drawing. Even more unbelievable once you combine drawing with engineering. Do your best to scribble something on the piece of blue paper for it to fall on the little stars below. Levels get increasingly complicated but it's a very rewarding game nonetheless. You will be surprised after beating dozens of levels to see what this game has to offer in terms of experience. 
Do you think you can reach the more demanding stages of the game? Take your time, and prove yourself. Enjoy your playtime!
How to play Draw Here?
Use your mouse to draw.
Draw different shapes on the blue paper in order to hit the stars placed by the game. Use your imagination and strategy skills in order to level up.

What are the game's features?
Creative drawing gameplay
100 levels with increasing difficulty