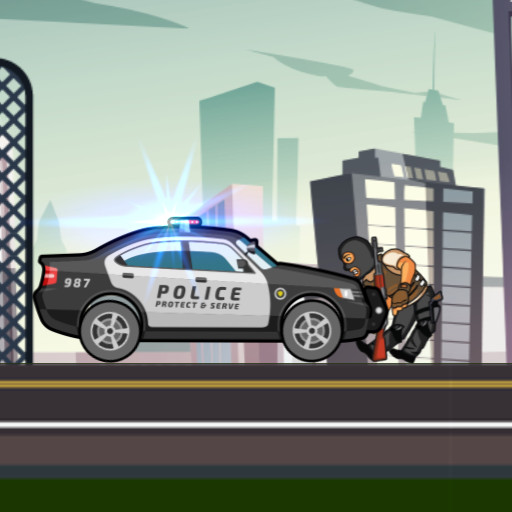 Step on the pedal and drive like crazy because you're the police and you're chasing after the bad guys ahead of you. We've provided a good car, coins on the way, and flip flaps that also bring you points.
Make sure you drive the car in a proper manner so that you get to those shooting at you and follow the red line on top of the right screen that warns you about your capacities for endurance.
Can you properly handle this mission?
How to play City Police Cars?
A/D or left/right arrows to control car
W or up arrow to jump