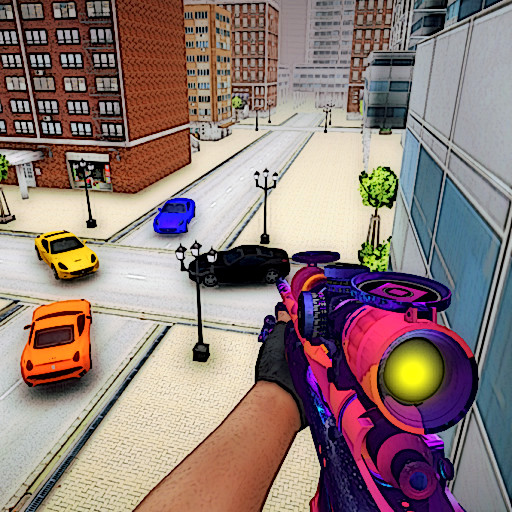 Tired of the classical shooter mechanics but still want to go on a shooting spree?
Check out Urban Sniper, the straightforward sniper shooter game with a trick up its sleeve. Stay engaged with each mission we bring since each mission comes with its own small story quest.
The game is set in the city, and you are the eye in the sky with the best view of crime.

Each level tasks you with shooting one criminal or another, whether a gang boss, a drug dealer, or even a small-time crook or purse thief. There are 20 levels that must be completed. Follow the instructions, and make sure to catch all bad guys. Identify the target and start shooting. Don't let their bullets hurt you because you have a limited level of health. You can equip your sniper character with 4 powerful weapons. These are: Blood Wolf, Storm Rage, Hawk Eye and Desert Warrior. Each once has a specific level of zoom, stability, fire rate, magazine size and reload time. You can buy any weapon with coins gained from every completed mission.
The mission gets more challenging with each level and the criminals more sneaky.

Save the city from dangerous activities run by criminals, dealers and thieves. Become a hero who fights for justice.
Controls
Right click to aim
Left click to shoot
Use mouse to pause to menu and navigate menu