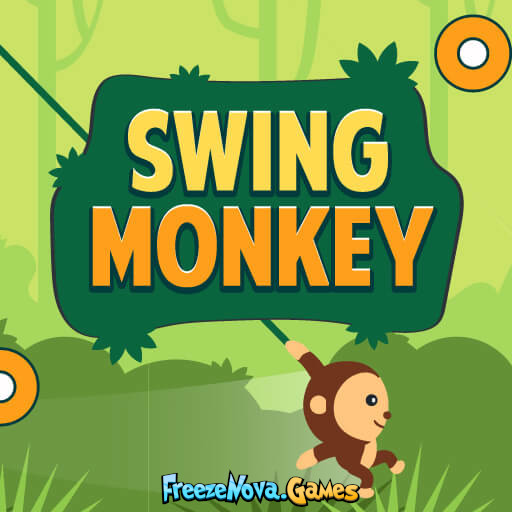 Come in the exploration of the jungle with the Swing Monkey game. You have the control of an acrobatic monkey to help it swing from one climber to another.

Take enough speed to turn forward with perfect timing. The longer you hold on, the more speed and boost the monkey can build to perform longer and more amazing swings. In the jungle you will encounter many jumping ramps, which will help get you to the finish line faster. Prove you have skills and quick thinking and gain an excellent score for every level. The gaps between the climbers will tighten to leave less room for wrong motions. Rotate and move in unpredictable ways. 

Reach the most demanding levels and create the best trajectory for the monkey jumps. There is complete freedom of movement and no time counting. It's all about having fun in the jungle with the craziest money. 
Enjoy the challenges and become the best swing master. The little monkey loves to explore the jungle, so release the wild little animal in it's favorite environment.

We created graphics and detailed jungle landscapes, that will make this game have the necessary effects to keep you playing for a long time. The accessible gameplay will attract players of all ages. 
Let's play to find out how many levels you can complete.