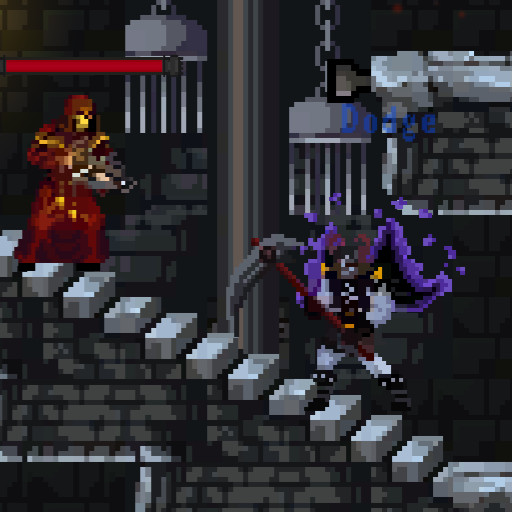 If you're like me and were a big gamer as a kid, Soul Essence Adventure is a big throwback to the 2D classics like Super Mario and Zelda. In the game, your character is stuck in a castle and trying to get out. But you must collect clues, make it through obstacles, and solve puzzles.

Soul Essence opens up with treasures and dark stories to tell. The music is gloomy and triumphant when it's supposed to be. The gameplay is indeed the essence of this play. Caught in a castle, you should search for clues and show your fighter side in an amalgam of confrontations. And while busy collecting points that will help unravel secrets, the inventory will fill with valuable items. Find the treasures and collect the gold. After battles with enemies, you might get injured. But don't worry, you will find potions that will reestablish the level of your health. Complete the stories on the map and start the mysterious journey along the nightmare forest. If you are brave enough, you can join the Boss room. Go into it's territory and destroy the final boss.

It is a dark story and we don't want to misguide you in your search for fun. But bear in mind that things get complicated in this game.
How to play Soul Essence Adventure?
A/D or left/right arrow keys to move
W or up arrow key to jump
S or down arrow key to roll
Spacebar to attack
T to transform if ability is ready
E to interact
Tab or I to open inventory