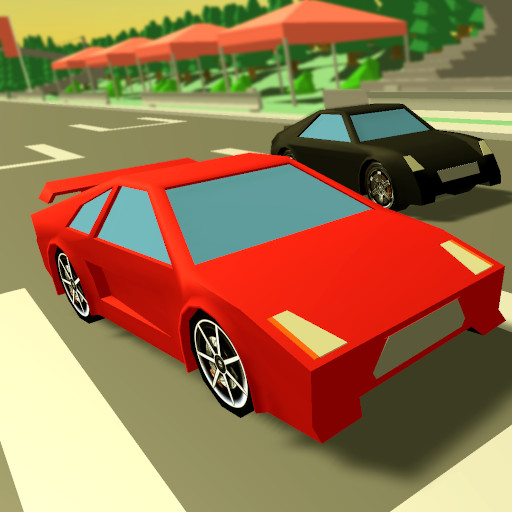 Check out this awesome racing game in low poly graphics. Play online against other players from all over the world or offline against bots. We've put options to customize your car according to your personality and tastes.  You can mix your own music and choose special effects for it.
Poly Racing Cars is a fun low poly racing game in polygon-themed graphics. Select up to 12 laps, advance your challenges and increase the number of bots to race against. You can even arrange and construct your own route.
You can also play with your friend on the same keyboard with split-screen mode. We wish you loads of fun in this game!
Features:
Fun and intuitive mechanics
Enjoyable graphics and animations
Easy and intuitive controls
Playable in full screen
Playable in split-screen
Controls:
Player 1:
Arrow keys to move car
Space for handbrake
V to change camera

Player 2:
WASD to move the car
Left shift for handbrake
C to change camera