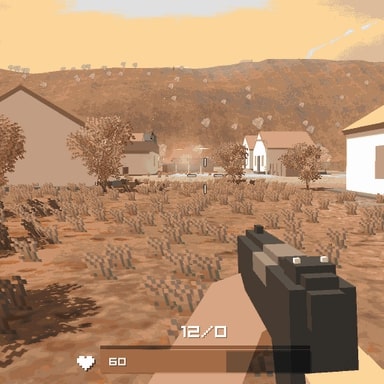 Welcome to Pixel Battle Royale.
This is a 3D shooting game where you have to choose from five different characters and two maps to play. Each map offers a unique gaming experience. The beauty of it is that you'll find plenty of powerful weapons scattered throughout the environment. Be sure to pick them up and use them wisely.
Your opponents won't hesitate to take you down so you must use all of your powers in charge. Are you ready to prove your skills in this intense game and come out on top?
How to play Pixel Battle Royale:
WASD or arrow keys to move
Left mouse button to shoot
Right mouse button to aim
F to interact or pick a weapon or parachuting
Space bar to jump
Left shift to run
R to reload
C to crouch
Tab to open inventory
1, 2, 3, 4 to change weapon
V to change camera