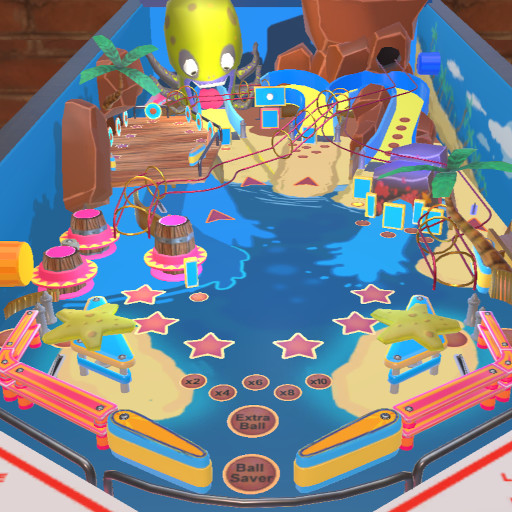 It's none other than Pinball, everyone! The legendary game is here. It looks old school but works just fine. It has a colourful and creepy layout, designed with flowers to add more fun to this immortal arcade game.
Enjoy the oldschool vibe by playing this fun and classic arcade game. Test your speed and attention by keeping the ball in the game as much as you can. Enjoy!
In Pinball Simulator, you can change the perspective by pressing C or even get the ball unstuck by pressing F to shake the machine. 
How to play Pinball?
Space to start the game
Tab or P to pause
C to change camera
Left, right arrows or space to activate flippers
F to shake when stuck

What are some of the game's features?
Score system with local leaderboard
2 maps
Immersive graphics