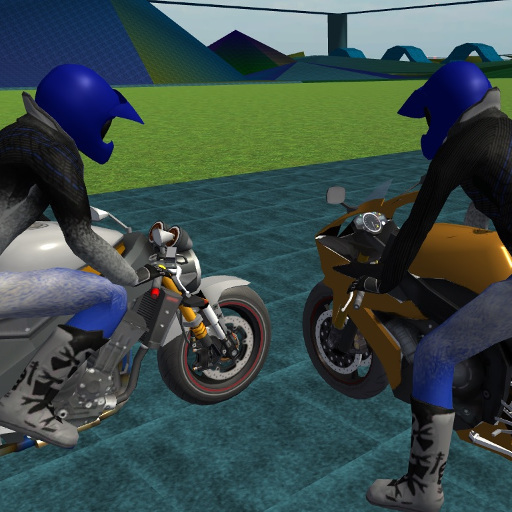 The great advantage of this game is that you don't fall, you don't crash. You just ride and enjoy the view. Either it's a city, a harbor or a specially designed set up, the game will entertain you for hours and as a bonus, your motor skills will improve. Eye hand coordination as well. Motorbike Stunt Simulator has portals which makes the game even more cheery. You also have the possibility to change motorbikes during playing and a stunt score system to keep track of your crazy moves. Enjoy playing!
What are the features of this game?
• 4 unique maps
• 8 motorbikes
• Stunts score


How to play Motorbike Stunt Simulator?
Press arrow keys or WASD keys to drive
Press Spacekey to handbreak
'C' to change views
'Shift' key to boost bike
'G' key to reset bike
'E' key to turn on police lights
'X' key to hide instructions
'Tab' to exist main menu