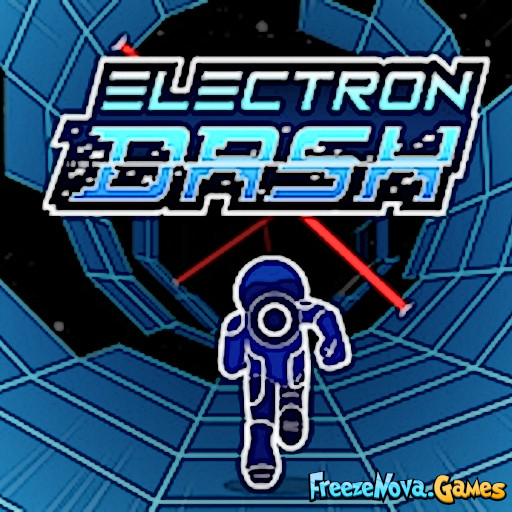 Would you live to travel and discover a futuristic world? Now, you have the opportunity to control a character that is running through a tunnel built in space. 

Use your reflexes and coordination to dive into a network of moving grounds. Start running and avoid falling into the black holes that can cut off the path. You can always jump over them.
You might always encounter lasers on the way, move fast and rezist as much time as possible. 2 chances of playing you will have until the game is over.

Do you think you can jump and slide through all levels? With outstanding graphics and effects, you will progress through the unique landscape. The endless mode becomes more difficult. For that reason, you need to survive many minutes. There are no enemies to defeat, so you need to focus on the road. Music will give you more energy and will to keep going.
Compete against time and gain the best score. Achieve the state of an electron champion ready to confront all the problematic situations.

Navigating through space is a unique experience that you must enjoy. Don't be afraid to discover the unknown world and let yourself be captivated by the visuals. You can come back anytime, start over and bring off better results.
Controls:
- Use arrow keys to control character