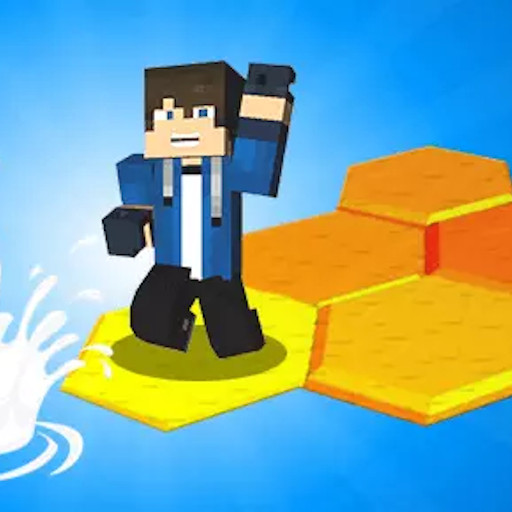 Don't Fall is a super cute game where your job is to not fall into the water. So you run and jump with your little character, using both coordination and synchronicity to stop from falling off the platform.
The platforms are made from hexagons, the design is delightful and the techno music keeps you engaged. Have fun and show us what you've got. Will you be able to attain first ground in the final selection?

Controls:
Tap or click to play
Drag the mouse or point in the direction you want your character to move.