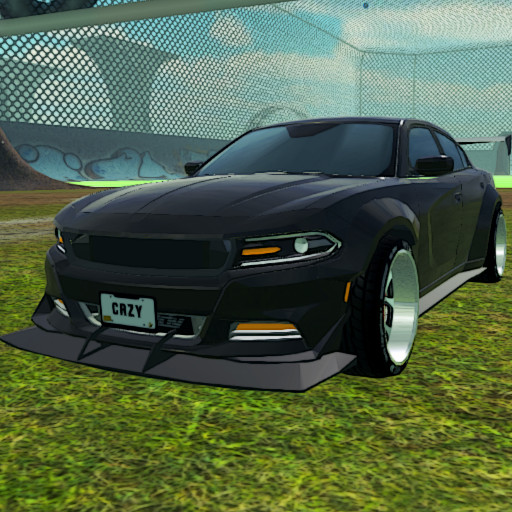 Do you think you are strong enough to resist the power of a car? With the speed and crazy turns, you can experience the potentiality of the vehicle.

In Crazy Car Arena, you ride through tunnels and watch the virtual scenery come along right in your eyes. Press the E key to select a car and start driving and exploring the arena. Gain points by collecting the blue coins. Let the car have enough speed for drifting and jumping in the air. Try the ramps and avoid the obstacles that might damage your car. Reset it if the vehicle is too damaged. You will have a car bot running after you and you can challenge it for other schemes and plays. In this wild, crazy race, you will find your desire to play growing as you slide on the small, iced portions of grass. The music is always helping with the beat, accompanying your rising adrenaline. And the car's potential for stunts is unbelievable.

This game is a unique opportunity to train and drive with the most impressive cars. The accessible driving mode will offer endless entertainment for anyone passionate about cars. Get into the action and be the best driver.

Controls:
Arrow keys to drive
Shift to boost
B to look back
Hold E and use arrows to choose another car
Press R to respawn car
Press T to reset car
Use X to jump when in the stadium