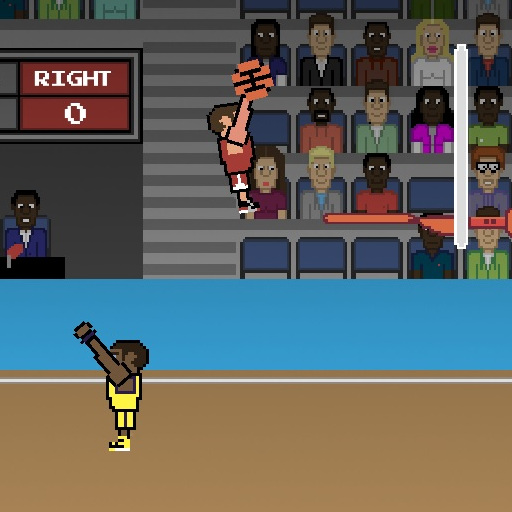 In my experience, most sports games are pretty simple — but that's part of what makes them so fun and addicting! Basketball Slam Dunk is a classic example. It's a great 2D game with pixel graphics, and its only purpose is to give you an awesome B-ball experience. If you're feeling competitive, you can challenge your friends to a match with the game's 2-player mode. Or you can test your own skills against other opponents. 

You also don't have to be a basketball fan — or even a sports fan — to enjoy this game. It really has something for every type of player! 

The controls for Basketball Slam Dunk are simple; the game is super easy to pick up, and you'll be having a blast on the court within seconds of starting. 
Features:
1 player or 2 players game mode
fun gameplay
pixel graphics

Controls:
Player 1 Controls:
W - Throw Ball
A - Move Left
D - Move Right
Player 2 Controls:
Up Arrow - Throw Ball
Left Arrow - Move Left
Left Right Arrow - Move Right