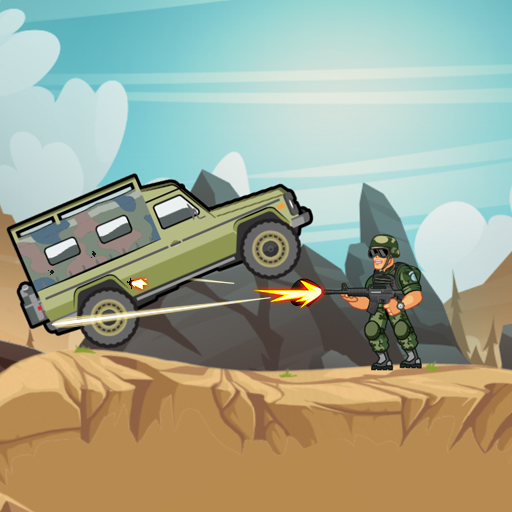 As the song goes, "You're in the army now". And you have to be quick, plan ahead, watch out and be merciless. Do you think you have the necessary qualities? Drive ahead to collect coins which will help you restore the car's capacities, pay attention to the enemy and finally you will be upgraded. How many levels do you think you can achieve? You have to keep up with a bumpy ride. 
How many levels are there in the game Army Driver?
There are 30 levels and each one of them is a dare. 
How to play Army Driver?
Left / Right arrows: Drive the car.
Up arrow or space bar: to jump.