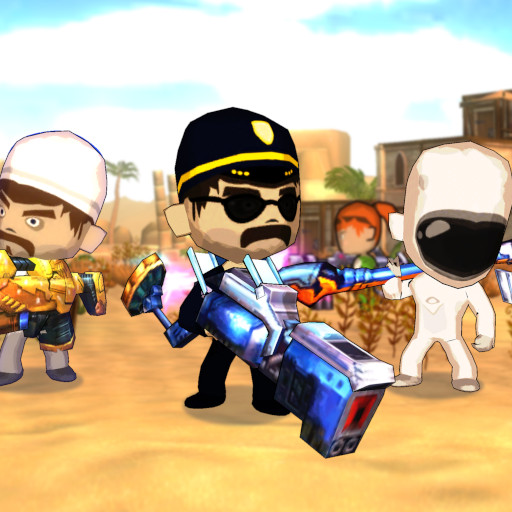 ToonZ.io reminds us of Mini Shooters. A game where the action happens to take place in a calm neighborhood. These shooters are agile and quick to shoot at you.
Basically, you don't only have to aim and precisely shoot, but dodge bullets coming in your direction by moving as fast as you can. Meanwhile, you collect coins and diamonds with the purpose of upgrading your status. ToonZ.io is an action-packed game like many others but what distinguishes it from the others is the wonderful setup and graphics that will enchant you and make you return to it.
Are you ready for action like you've never been before?
Controls:
Mouse cursor position to aim.
Left mouse click to shoot.
WASD or arrow keys or right mouse click to move.
Q to switch between melee or ranged weapon.
Click on ability icon to cast it.