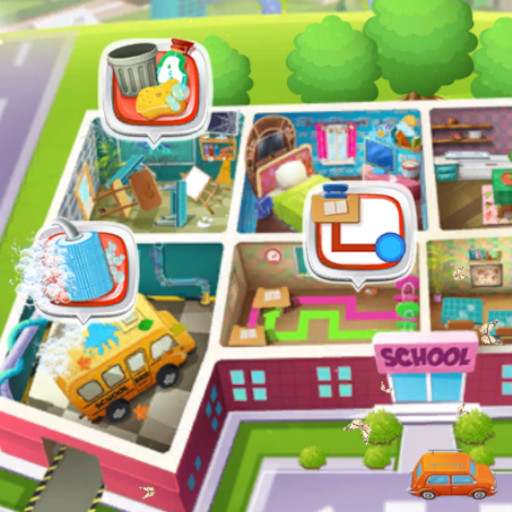 Here you play a simulation game that will take you back or straight to school. You must participate in practical life, resolve puzzles and association games, and clean or decorate your classroom. It's an excellent activity that can put your creativity to work, problem-solving, and imagination. Do you still hesitate? Don't. School Day will lighten you up, relax you, and nonetheless amuse you. It has attractive graphics that will entice your experience as you remember how it was in the first days of school.
Is School Day part of a series?
Yes, several games resemble this one but are not the same. School Bus and First Day of School. 
How to play School Day?
Use the mouse to play and choose the given options to complete the levels.