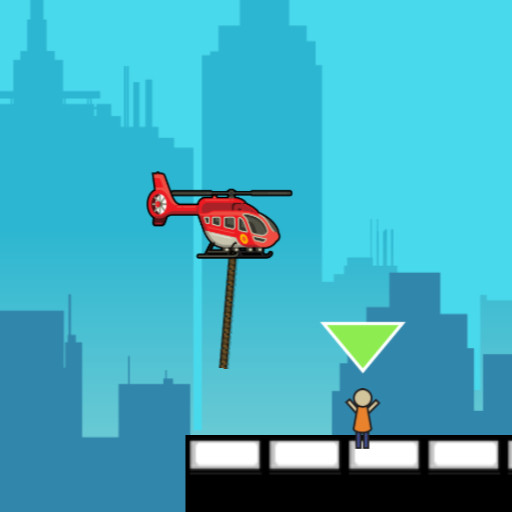 Now we've entitled you with a great mission. Rescue the little people by pressing the mouse button or tapping on the screen. Try not to hit the ceiling or the floor because the game will be over. This challenge was designed with hand-eye coordination improvement in mind, enhancing your skills.
Can you be the one savior that we have been waiting to prove his skills and make it to the finish line? Show us what you've got with Rescue Helicopter!
How to play Rescue Helicopter?

Tap or click on the playing area to keep the helicopter in air.
Time your taps/clicks so that you pick up the people.