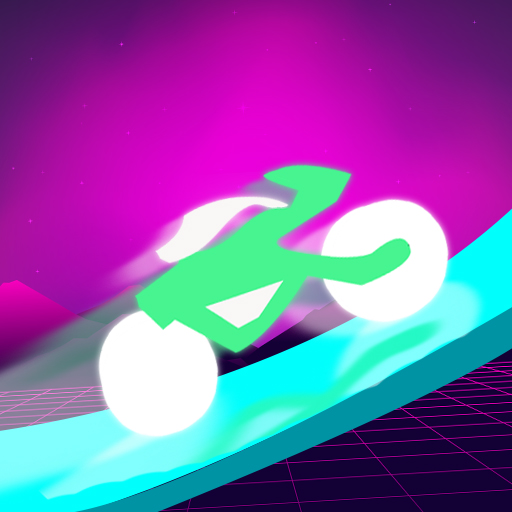 A neon blue azure highway overlapped on a purple sunset with a mountain view. This is what Neon Moto Driver has to offer. And when it comes to your car's abilities, well, there are a few. It can flip and flop, of course in a limited number of ways, collect diamonds while you make sure you stay on track. How many times can it revive? That's for you to discover. It's a game of patience, it's challenging and it's fun. What are you waiting for? Be the first to unlock all the levels. 
How do you  play Neon Moto Driver?
Left / Right arrows: control.

Up arrow or space bar: to jump