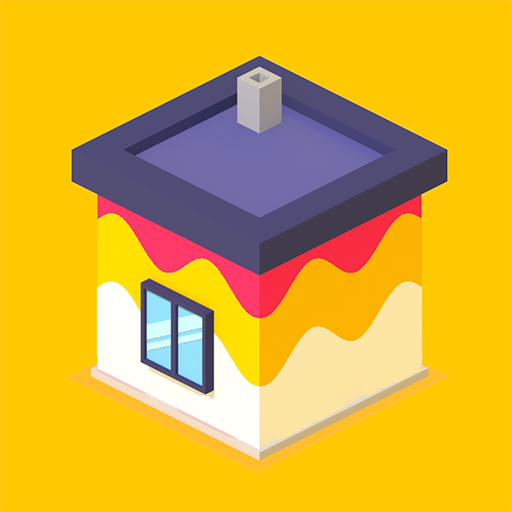 If you like painting walls as much as we do, you are in the right place! House Painter is an unblocked puzzle game where you paint walls of houses. You will earn your money by painting these houses. You can use your earnings to build new buildings in the city and update them. Paint the white areas and start building the city!
How to Play House Painter
Welcome to House Painter, the ultimate arcade painting game! You're in the right place if you are passionate about painting walls. In House Painter, your mission is to paint the walls of houses, earn money, and build a thriving city. You can start painting the walls of the house using the painting sponge. Move the sponge to completely cover the white areas. However, things will get a little more challenging as the level progresses.
While painting the house, you will encounter some obstacles, such as windows and electrical panels. Therefore, you will need to maneuver while painting. This is the challenging part. The sponge can move up and down as well as from right to left, but you can't change its course until it encounters an obstruction.

There will be such levels that you will need to plan where to start and how to proceed before you start painting. If any area remains white, you cannot pass that level. To avoid leaving a space, you must plan how you will paint the house.
Building Houses in The City
You will earn money as you paint houses and level up. The best way to utilize what you earn is to build buildings in the city. You can view the land plots in the city by clicking on the button labeled "My City" from the main menu. From here, hover over the land you want and click on build. So you will have built a house. You can also upgrade this house if you want.
Controls
Use the WASD or the Arrow keys to paint the walls.

Optionally, you can use your mouse and swipe the sponge for painting.
Discover More Options
If you like House Painter, you might also like playing Draw The Bridge, where you build a path for the car. You could also search for further free arcade and puzzle games at Unblocked Games FreezeNova.