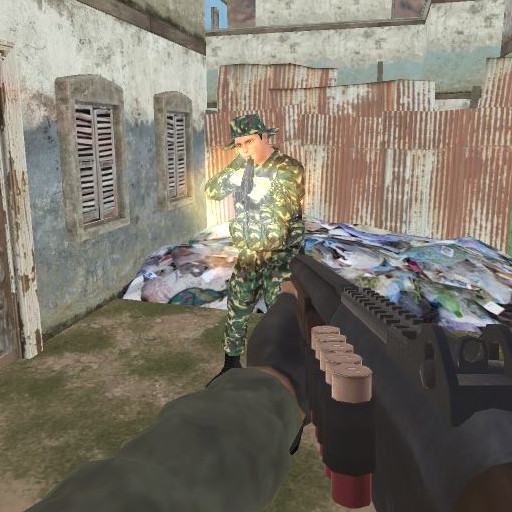 Frontline Commando Survival is a classic shooter with commando type missions. Your main mission is to kill all the terrorists and don't get shot. Pay attention to the missions' description from every level in order to complete the game.
Games have power, the power to teach and to train. Games have the ability to educate. Frontline Commando Survival begins with exhilarating music and continues to keep us tense, a tension created by its rhythm. Do you enjoy being on a mission? Now you have the chance. Engage in this beautiful action game that gives you tasks to accomplish and you will feel the force this game has over your willingness to prove your capacities.
Enjoy Frontline Commando Survival! It is a game made with a good strategy behind it. You will notice our words mark the truth when you press play.
Controls:
WASD or arrow keys to move
Left mouse button to fire
Right mouse button to aim
Space bar to jump
Tab to pause
C to switch between third-person and first-person view
Ctrl to crouch
Left Shift to run