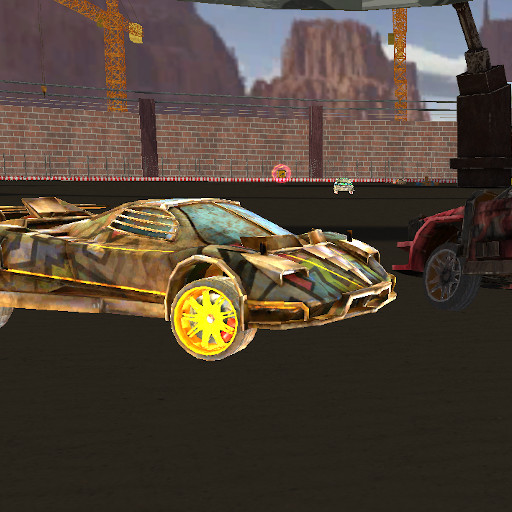 Demolition Derby is a racing game that puts you behind the wheel of a powerful car, ready to smash and crash your way through a packed arena of opponents. The goal is to be the last car surviving in the brutal battle of speed, skill and destruction. 

There are 3 Modes available to play: Career Mode, Challenge Mode and Survival Mode.

On Career Mode there are 16 levels where you will have to destroy cars, maintain cars' health, achieve points and survive a couple of minutes. Also you can activate the following power-ups that you can find in the arena: Shield, Weapon, Medic health and Skull.
On Challenge Mode there are 16 levels. Here you have the help of the team mates. This will make it easier to destroy the other cars whether they are vip or normal and capture the flag. Be the last man standing, activate power-ups and win every challenge. 

On Survival Mode you will need to survive the waves of cars and avoid getting hit because the bomb will be activated and you will lose the match. 

Before starting the game you need to look in the Garage. We created 9 cars with different level of power and skills. You will find the following skills: Top speed, Acceleration, Attack and Health.

Cars are the most important when the game is about demolition other oppoenents and survive the battles. You have the opportunity to choose the cars you like: Hazor, Bull (1000 coins), Ronnie (2000 coins), Walter (3000 coins), Tom (4000 coins), Leonardo (5000 coins), Alan Flitch (6000 coins), Marvin (7000 coins) and Flitch (8000 coins).

Demolition Derby Controls:
• WASD or arrow keys to move car
• Space to use handbrake